Bypass Google Account Xiaomi Redmi Y2 By Latest Method [FREE]
(Last Updated On: June 16, 2021)
This is latest method to Bypass Google Account Xiaomi Redmi Y2, for that we are going to use a one PC and free tool which name is MRT Software, through this free tool, you can bypass frp on multiple and on many Redmi phone, so to bypass Mi Account, we do require below list of tools available.
We will use remove back cover of our device Redmi Y2, after that, using tweezer/chimti, we will short 2 edl point, that will allow the device to be connected to PC successfully. Don't worry, that's not a difficult task, you can do this on your own at home easily without damaging your phone, that is why are showing you this method as DIY.
♦ USB Cable
♦ PC / Laptop
♦ Download & Install in PC MRT 2.60 tool [Click Here]
How to Bypass Google Account Xiaomi Redmi Y2:
1. Install and Open "MRT Software" in your PC.
2. Select your mobile brand "XIAOMI".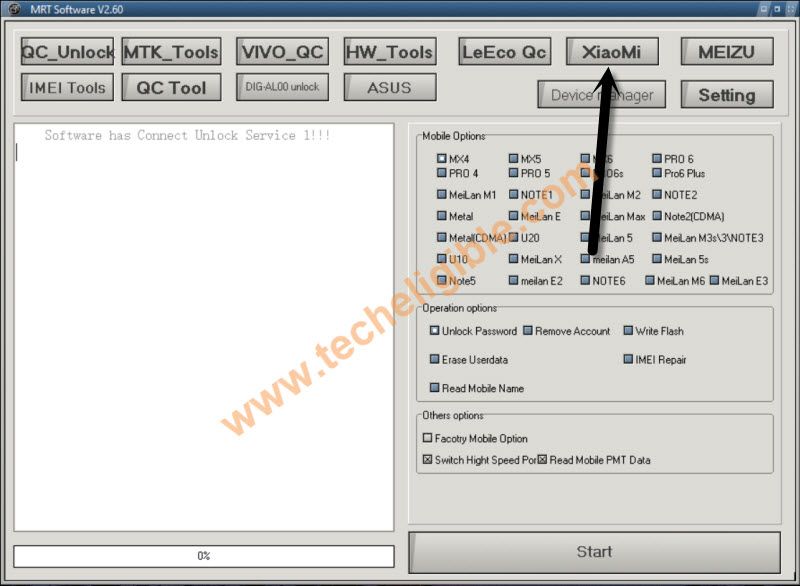 3. Click on "Xiaomi Account Remove Tool" button, and this will popup new box for you, this will open up new window in MRT tool.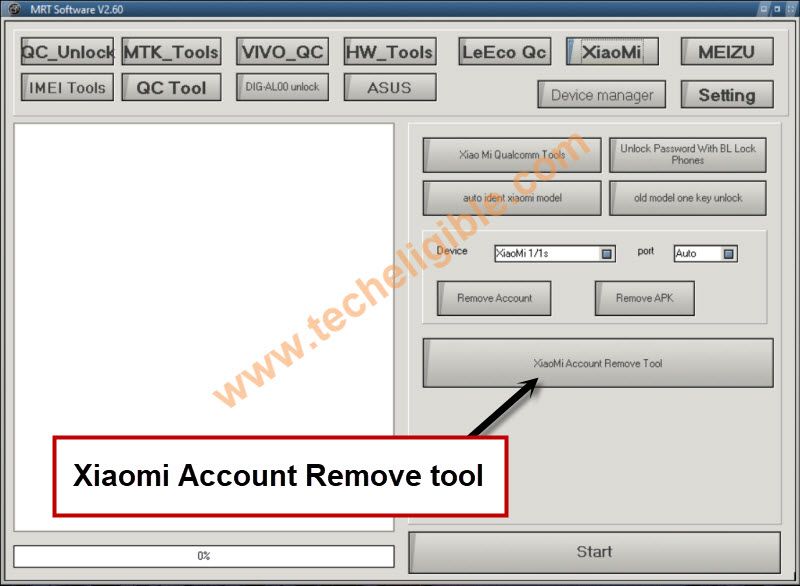 Connect Redmi Y2 to PC:
5. First of all, turn off your device.
6. Remove Back Cover cautiously.
7. Disconnect battery, you can easily do this by just remove battery connected pins same as shown in below image.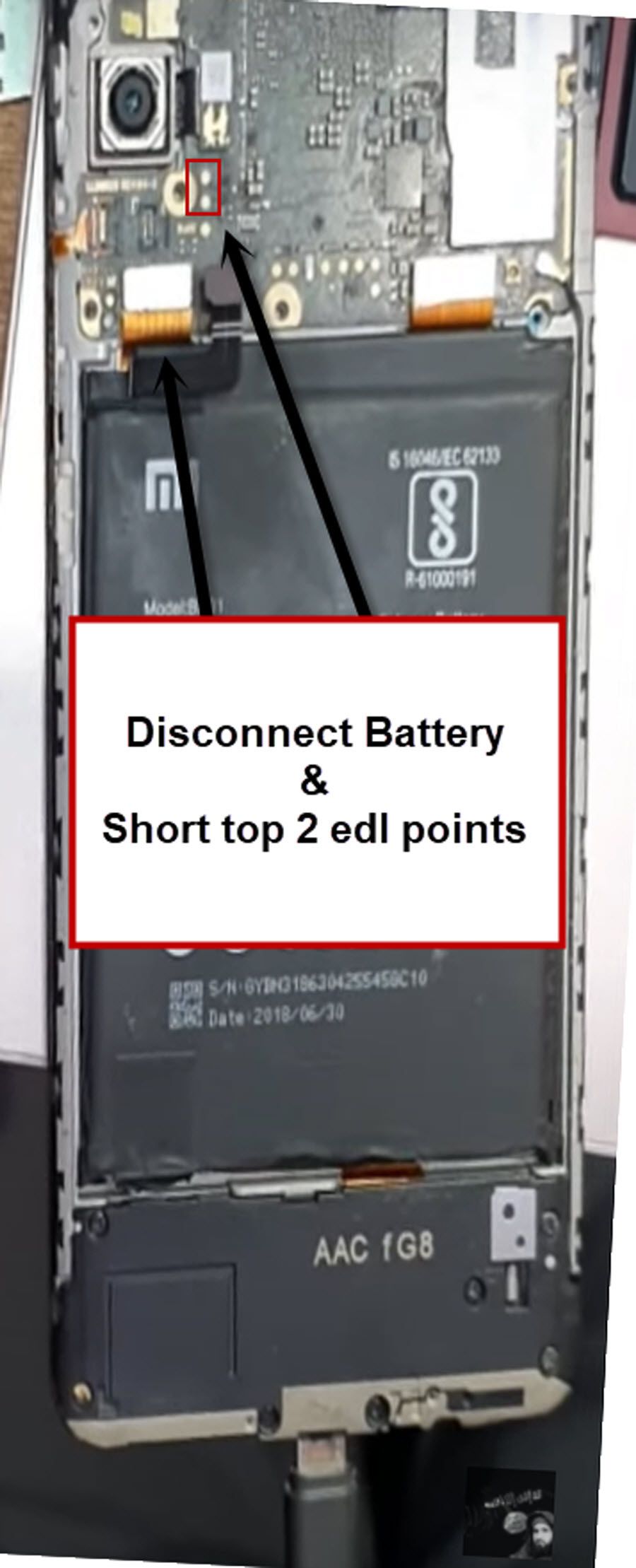 8. Now Hold "Tweezer or Chimti" in your hand, and short top 2 points same as shown in below image.
9. While shorting these top 2 edl points, you have to connect device with PC through USB Cable, do this at same time when yo are shorting 2 edl points, after that, the PC will detect Redmi Y2 device, and you can easily Bypass Google Account Xiaomi Redmi Y2.
Note: To know, whether the device is detected or not, while shorting edl points, you can keep opening (Device Manager) and keep a strong eye on PC, you will listen detecting noise and also will see (Com Port), that means device has been detected by the PC.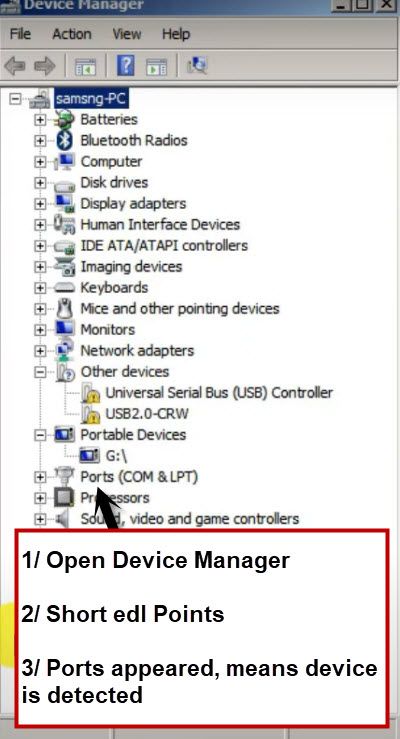 Final Step to Bypass Google Account:
10. Get back to MRT 2.60 Tool.
11. Select model as "Redmi Y2".
12. select port as "AUTO".
13. Click on "START" button to bypass frp.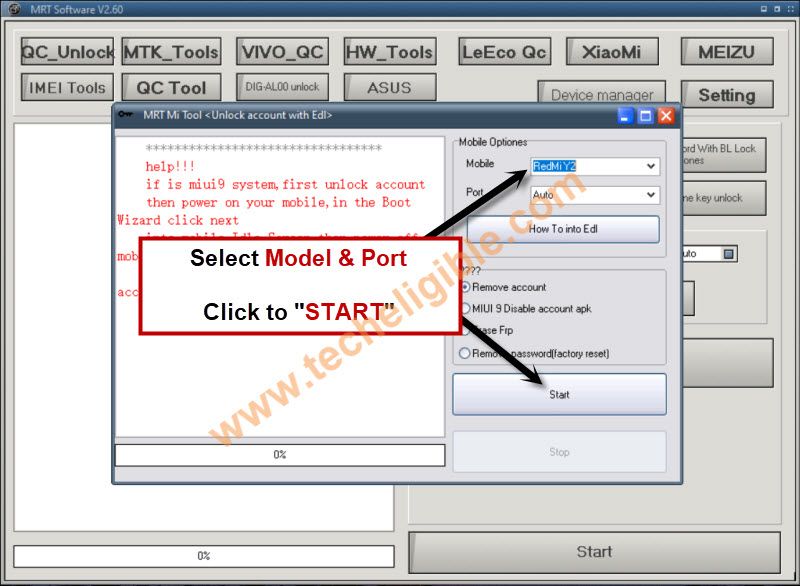 14. Wait until this process finish, once you see (Corresponding Operation Completed) in the tool, that means you are all done from bypass google account xiaomi redmi Y2.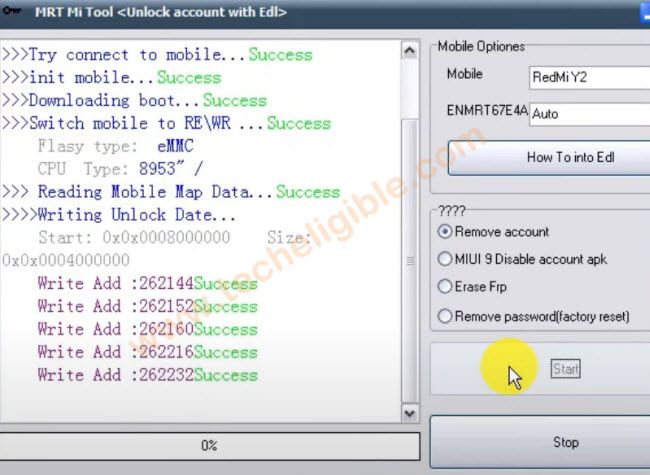 15. Disconnect Redmi Y2 device, and connect with battery, and turn on device to finish initial setup to access the phone normally without having any frp locking issue.
Thanks for visiting us, if you have any question regarding this process, you can ask us in comment area.
Read More: