How to Bypass FRP Tecno Camon iAIR 2 Plus by setup New PIN
(Last Updated On: November 25, 2021)
Bypass FRP Tecno Camon iAIR 2 Plus easily through just creating new Pattern lock from screen pinning option, to access this option, we are required a SIM card, and after that we will just open (Emergency Information) option from our device, and then we can easily bypass frp just by accessing inside device settings of Tecno phone.
Warning: Do not try this frp method on a stolen phone, this is a serious crime, if you are trying to bypass frp on a stolen phone, you may also be jailed, this process is for device owner and for educational purpose only.
Let's Start to Bypass FRP Tecno Camon iAIR 2 Plus:
-Firstly connect WiFi, and then go back to (Hi There) startup screen.
-Insert any working (SIM Card).
-Tap "Emergency Call", and double tap on "Emergency Information", and then tap "Pencil icon" from top corner.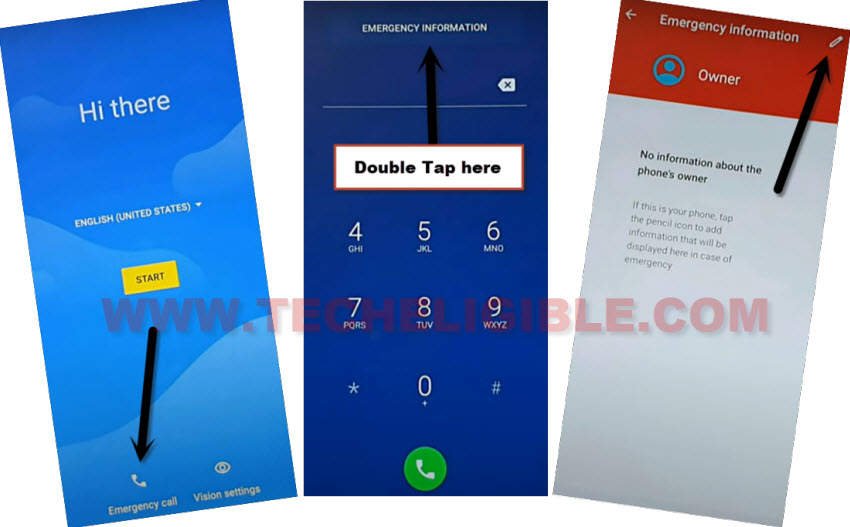 -Tap to "Add Contact", and tap at any of your "Contact Name" from the contact list, now hit on "Back Arrow" from top left corner of the emergency information.
-Tap on "Contact Name", and this will open a dial screen.
-Type code there "*#*#4636#*#*".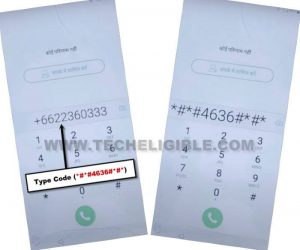 -Hit on "Usage Statistics", and then hit on "Back Arrow" from left corner.
-Congrats, you are inside your Tecno device settings, now we can easily setup new pattern to Bypass FRP Tecno Camon iAIR 2 Plus.
-Scroll down, and go to > Security & Location > Screen Pinning > Turn on.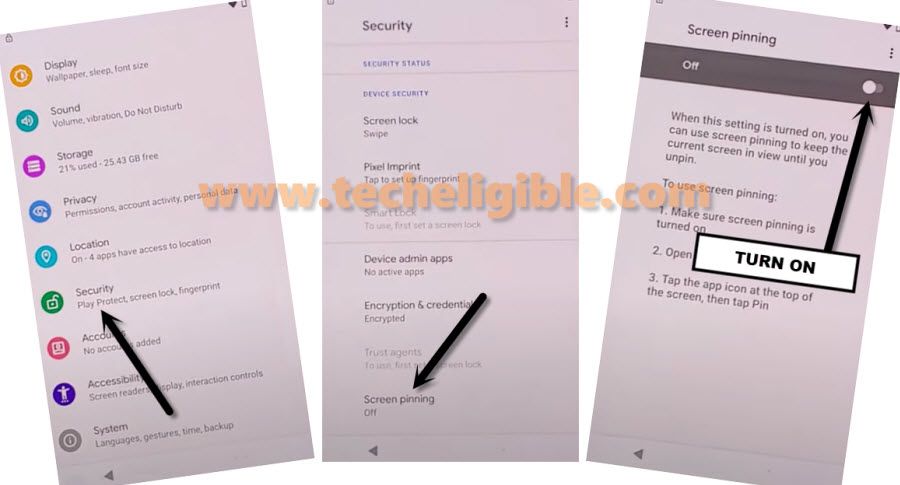 -Turn on also "Lock Device When unpinning", and then tap to "Pattern".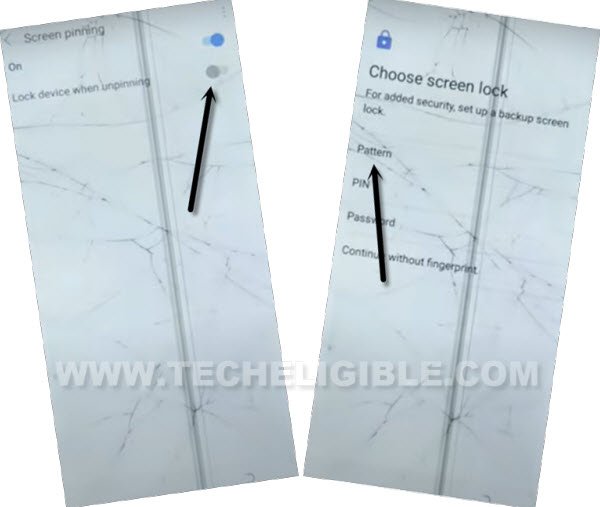 -Tap "Yes" from secure start-up screen.
-Setup your new pattern lock to successfully bypass frp.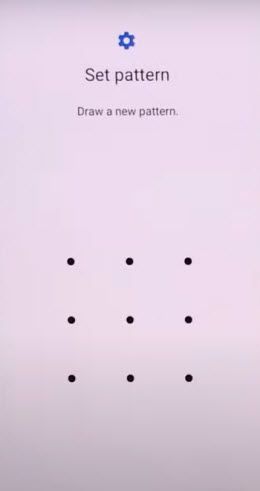 -After drawing your new pattern lock, just get back to first start-up screen (Hi there).
-Complete setup wizard, and give your already setup pattern lock there when you are asked to (Verify Your Pattern), and also tap to "SKIP > SKIP" from the (Google Sign in) screen. That's all, thank you.