Bypass Google Account Tecno Camon X (CA7) – Remove FRP Via PIN
Bypass Google Account Tecno Camon X with the help of creating new PIN security lock, and this step can easily be done without using any frp tool or any paid frp bypass dongle etc, we will reach to PIN setup page from (Emergency Call) option, which is usually available on each phone homescreen to use in emergency condition.
Note: This FRP bypass method is only for a Device Owner and for educational purpose only, so don't try on a stolen or stranger phone.
Bypass Google Account Tecno Camon X:
-Insert working SIM card.
-Turn on Device, Connect WiFi, Tap to "Emergency Call" from homescreen (Hi there).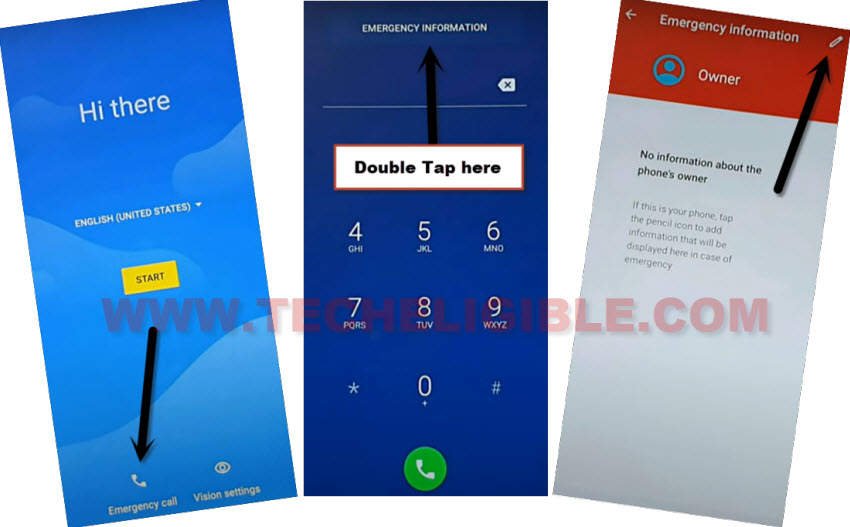 -Tap to > Add Contact > Allow > Add Contact > Any Available Contact Name.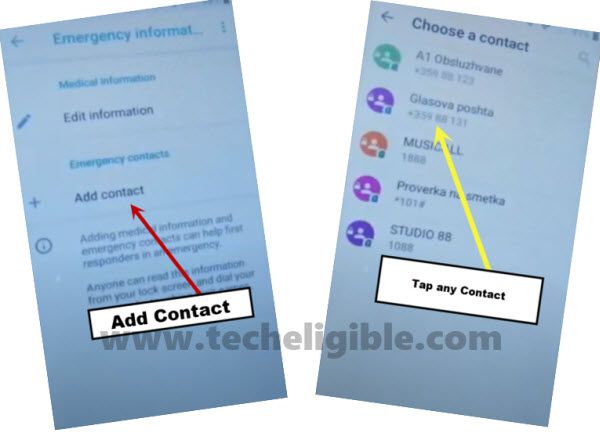 -Tap again on > Contact Name > 3 Dots > Share.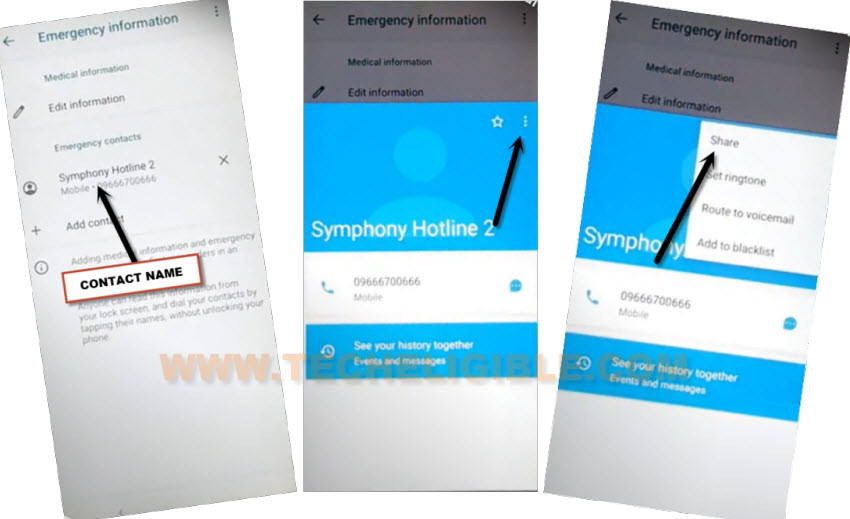 -You will see some social media icons in popup window, long hit on "Gmail" icon from there, and go to "App info"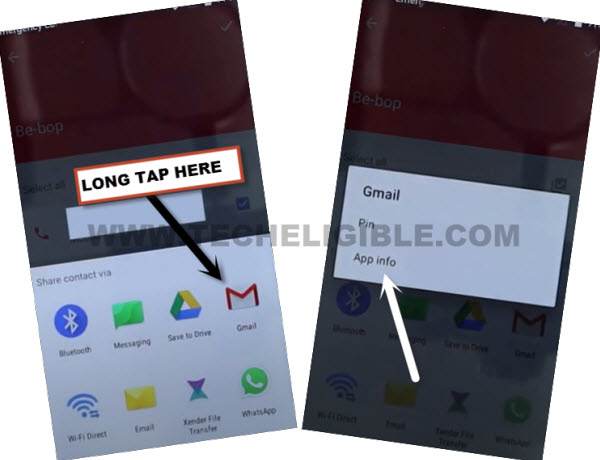 -Go to > App Notification > Additional Settings in the app.
-Tap > Add Account > Other.
-Type any random email such as ([email protected]), and hit on "Manual Setup" option.
-Tap to > Exchange > Select > OK.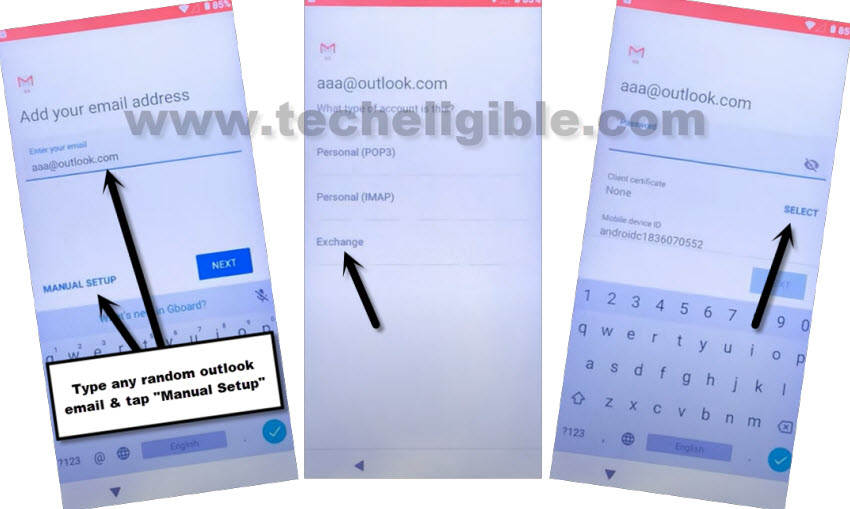 -This is the final step to easily Bypass Google Account Tecno Camon X, we will just setup new PIN lock here, and with the help of this new generated PIN, you can easily bypass google verification screen.
-Tap to > PIN > YES.
-Setup your any 4 digits PIN.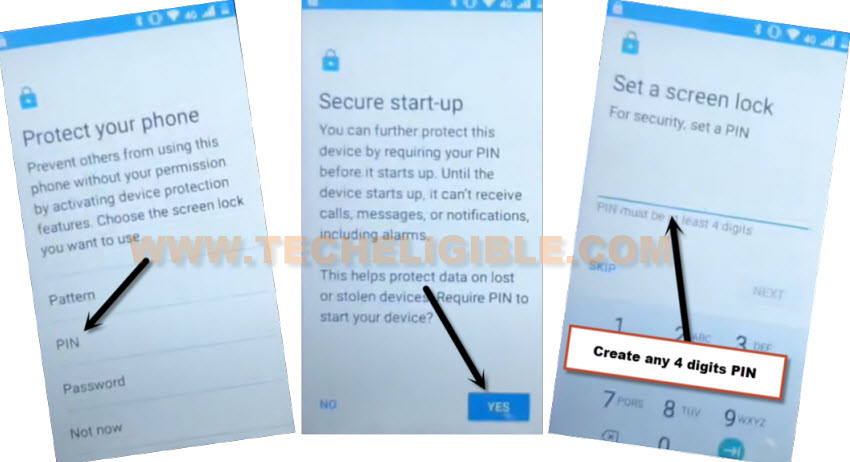 '
-You will see (Touch Sensor Screen), just skip that.
-Go back to first setup wizard screen by hitting on (Back Arrow), and finish your initial setup wizard easily without any frp lock screen.
-You will be asked to draw pattern, just draw your already created pattern lock there to bypass that screen, and from google sign in screen, tap to > Skip > Skip.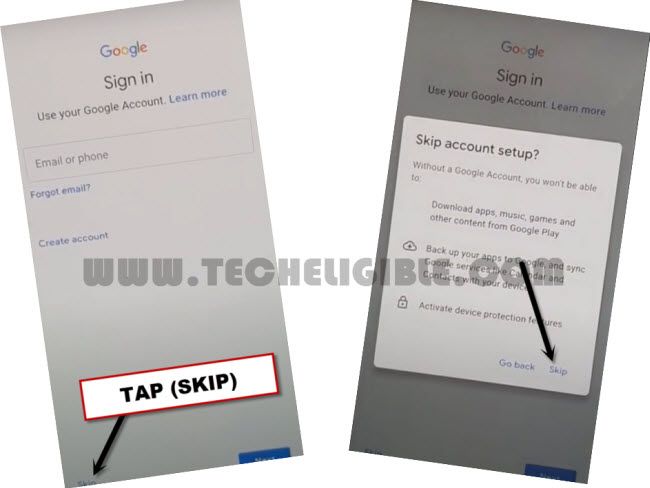 You are all done from Bypass Google Account Tecno Camon X without using any frp app or paid service, don't forget to add your new google account after reaching inside your device MENU, Thanks for visiting us.
Read More:
Bypass FRP Account Tecno Camon 17, 17 Pro