Bypass FRP Infinix Smart 5, 5A Android 11 [Latest Method]
Last Updated on May 12th, 2022 at 8:47 am
If you are still looking for a working method, then apply this latest method to Bypass FRP Infinix Smart 5, 5A Android 11 without using computer, or any paid tool, just use your PC and free PC software, we will give you download link below, after that you can easily bypass frp completely, lets' start to follow steps cautiously.
Note: This method is only for device owner, don't try on a stolen phone, this is a serious crime.
Let's Start to Bypass FRP Infinix Smart 5, 5A:
-Install & Open "SamFirm Tool 1.6.4" in your PC [DOWNLOAD]
-Connect "WiFi" to Infinix Smart 5.
-Connect Infinix Smart 5 with PC.
-Install also "Samsung USB Drive" in PC [DOWNLOAD]
-Once the device is connected successfully to your PC, just open (Samfirm tool), and go to > Android Tool > Bypass FRP.
-Click to "Scan", once the device port is detected successfully, after that hit on "Bypass FRP" button.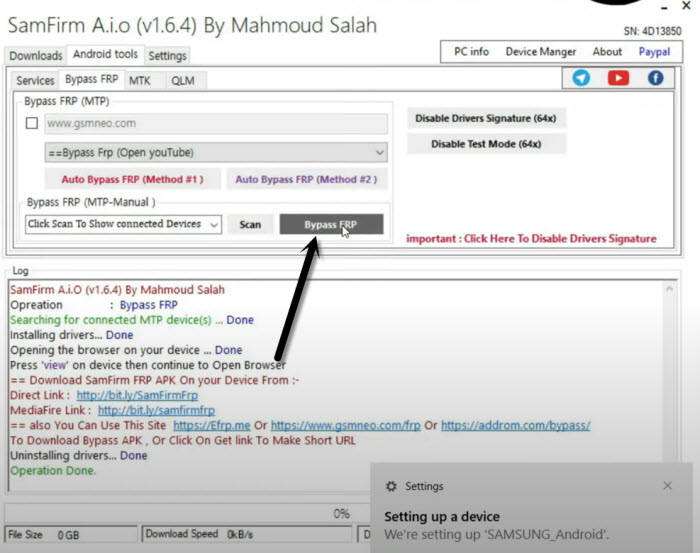 -You will receive a popup window in Infinix Smart 5, just hit on "View".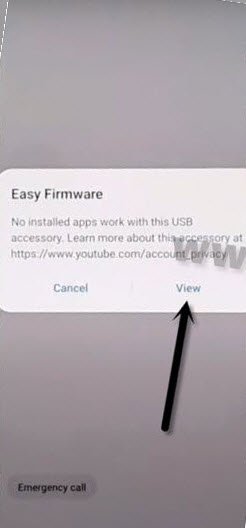 -Tap to > Accept & Continue > Next > No Thanks.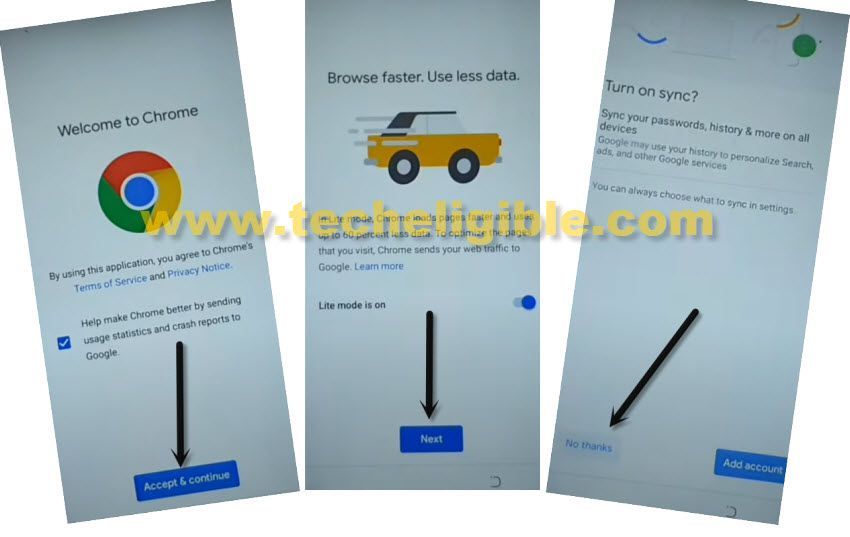 -You will have a google sign in screen, tap to "3 dots" from top corner of browser, and tap on "Help & Feedback" option, which will be at the last.
-Search "delete or disable", and hit on a searched result "Delete or disable apps on android".
-Tap on blue link "Tap to go to application settings", you will be redirected in to list of app.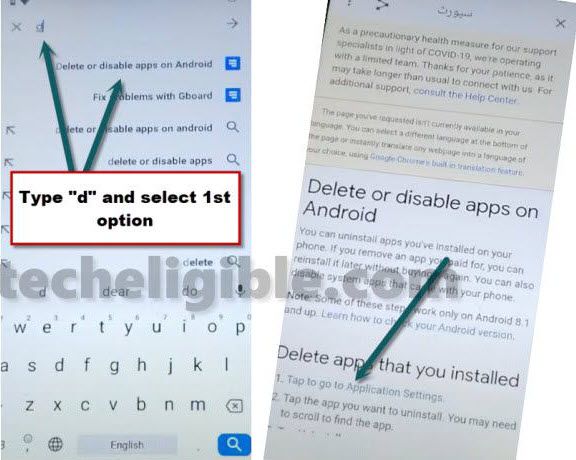 Disable 2 Apps to Bypass FRP Infinix Smart 5, 5A:
-Tap to > Android Setup > Force Stop.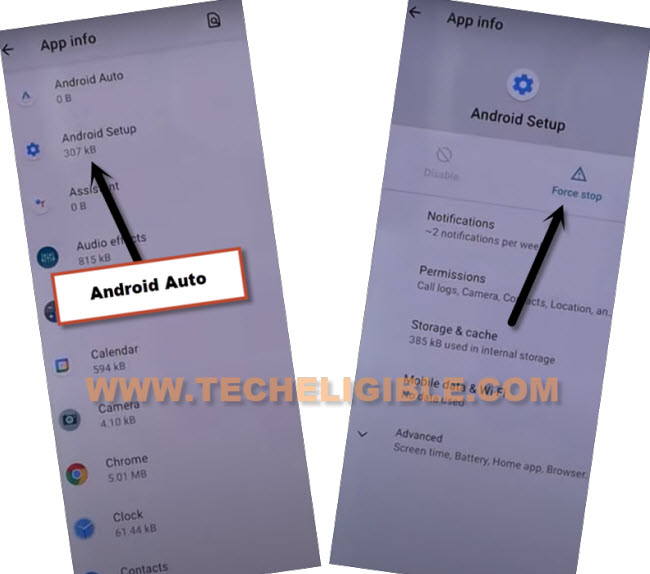 -Tap to > Google Play Services > Disable > Disable app.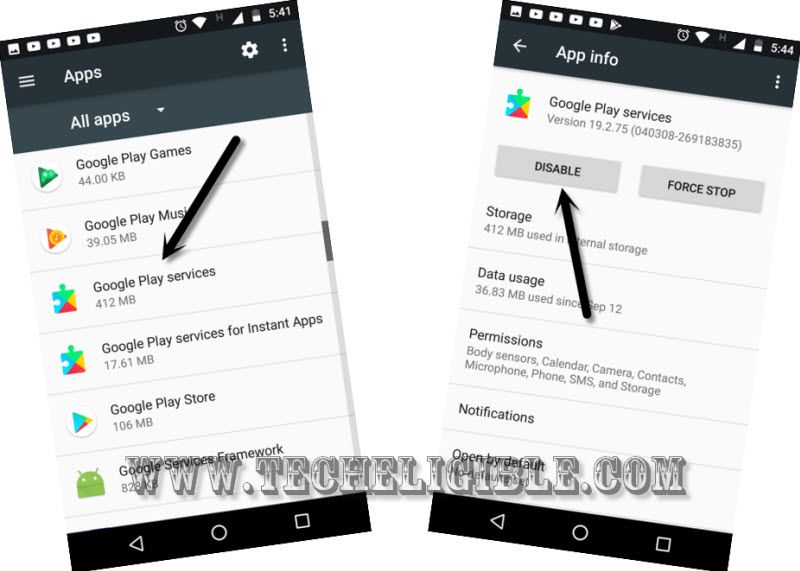 -By tapping on back arrow multiple times, get back to first "XOS" screen.
-Tap to > Start > Next > Skip.
-Check mark "Privacy Policy" option, and hit on "Next", after that tap to "Don't Copy".
-This will show you a loading screen of (Checking for updates…..).
-Connect phone again with PC, and open "Samfirm" software.
-Hit on "Scan" button, once the device is detected successfully, tap on "Bypass FRP" option, and wait until you receive popup window, just tap on "View".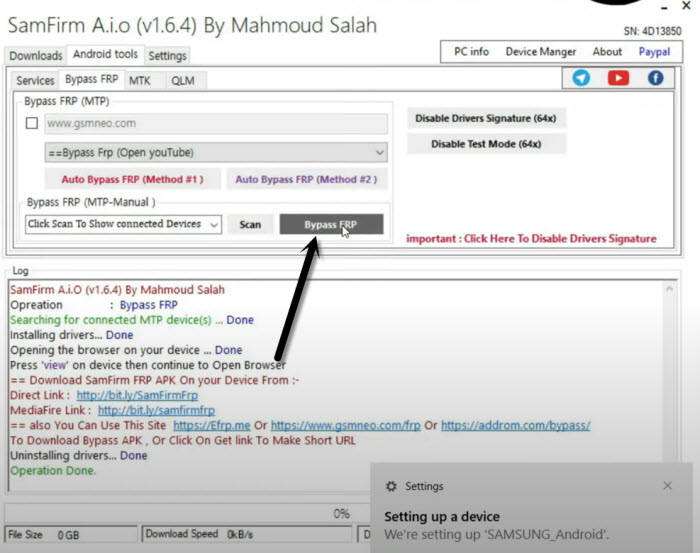 -You will be redirected again to a (Google Sing in) screen, from there hit on "Back Arrow".
-Now you will have popup window of (Enable Google Play Services), just hit on "Enable" button, and then hit again on "Enable" google play services screen.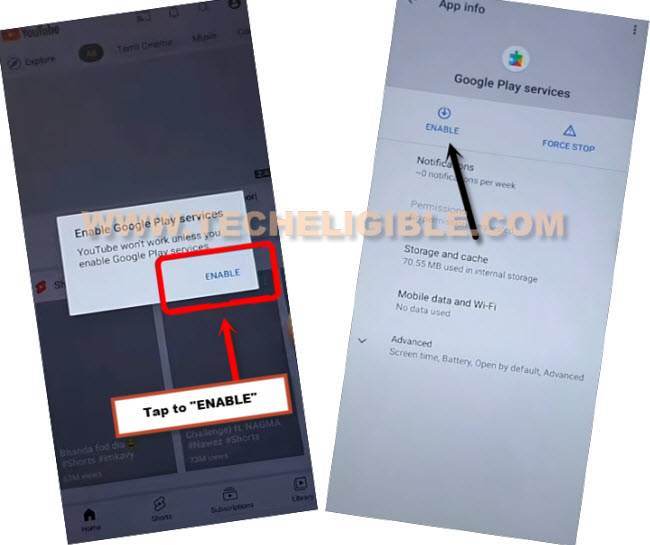 -Go back, and you will see there (google services) screen, that means this method has worked successfully, and you are all done from bypass frp Infinix Smart 5, 5A.
-You have to finish setup wizard only to reach your device menu successfully.
Read More:
Remove FRP Infinix Smart 3, Smart 3 Plus