How to Bypass Google Account and FRP Lock LG K4 2017
To bypass google account or bypass FRP Lock LG K4 is very easy, without downloading or installing any app, like in some mobile, we need google account manager, and quick shortcut maker to bypass google account, in LG K4, there is nothing like that, simple just you have "CLEAR CACHE" and "Disable" Google play services, and Setup wizard, can help you bypass FRP LOCK LG K4.
Let's Begin to Bypass FRP Lock LG K4:
First of all, we have to open, google chrome in our mobile, so that through chrome, we could open "SETTINGS" in our LG K4 device, so let's do that.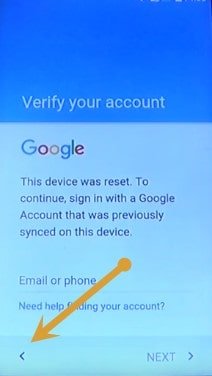 Step 1: If you see message "Verify Your Account", tap to back button from there, 3 times go back, till you get "WELCOME" screen, from there tap on "Accessibility" > Yes > Vision > Talk Back > and then scroll down and tap on > Text-to-Speech-Output.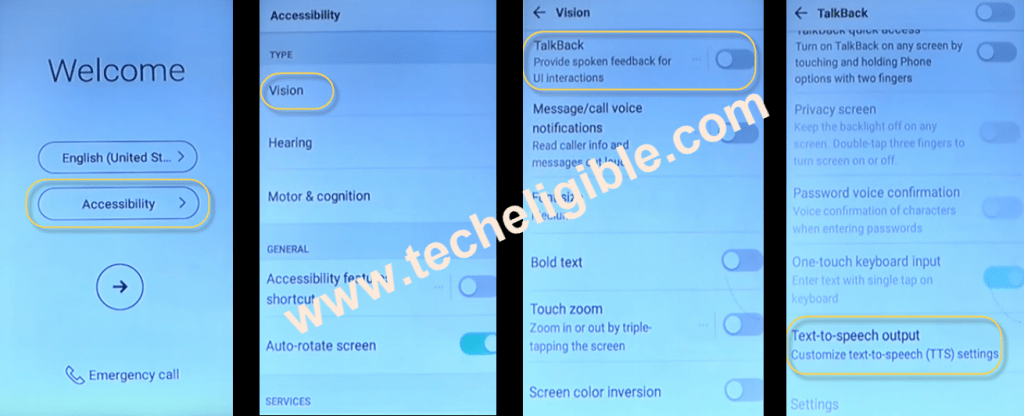 Step 2: Tap on "Google Text-to-speech Engine" setting icon, which is small setting symbol on right corner ahead this text, for further you can see below image, and then tap on > Settings for Google Text-to-speech Engine > Feedback > tap on "Terms of service" >.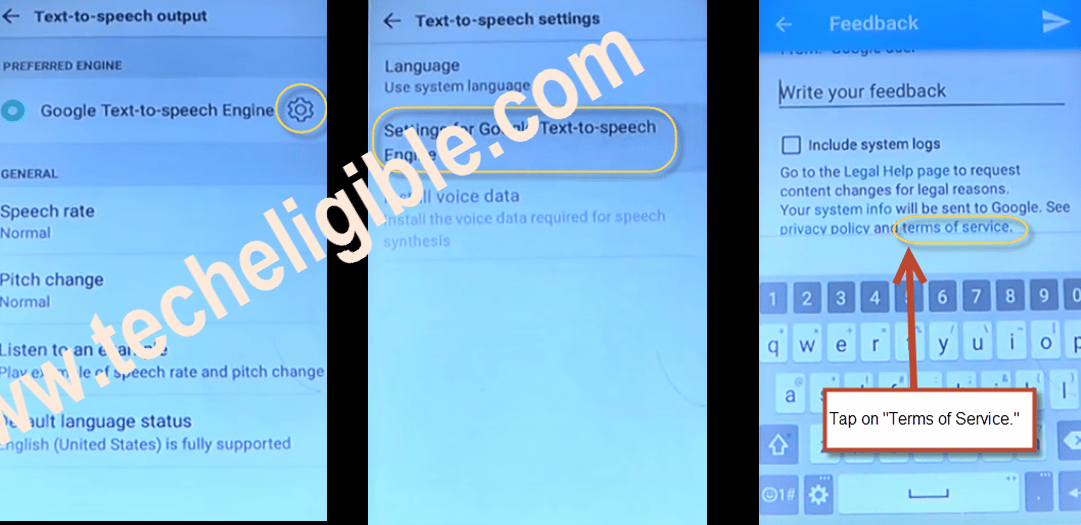 Let's Access to GOOGLE CHROME:
Step 3: You will see google chrome on your screen, from there tap on > ACCEPT & Continue > No Thanks > Tap on "GOOGLE" icon from top >, and now you have accessed to google, so now type there "TECHELIGIBLE" in search bar, and then tap to search, after that from description, long press on "TECHELIGIBLE" text, and then you will get some extra options there, like "COPY, SHARE", after that there will be 3 points, to see more available options, so simple tap on > ":" 3 points > "ASSIST" > No thanks.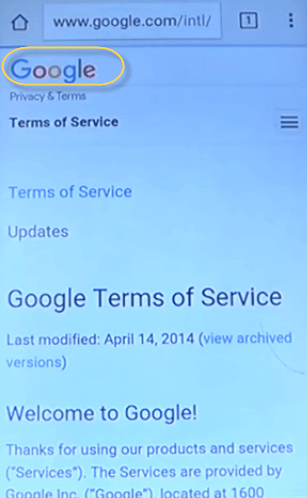 Step 4: Now you are in "GOOGLE", the advantage of google is, we can open any app from there, just by typing that app name, so let's open our device settings to bypass FRP LG K4.
Type in Google search > Settings > scroll down then tap on > Apps > tap on top right corner 3 points, then tap on > Show system.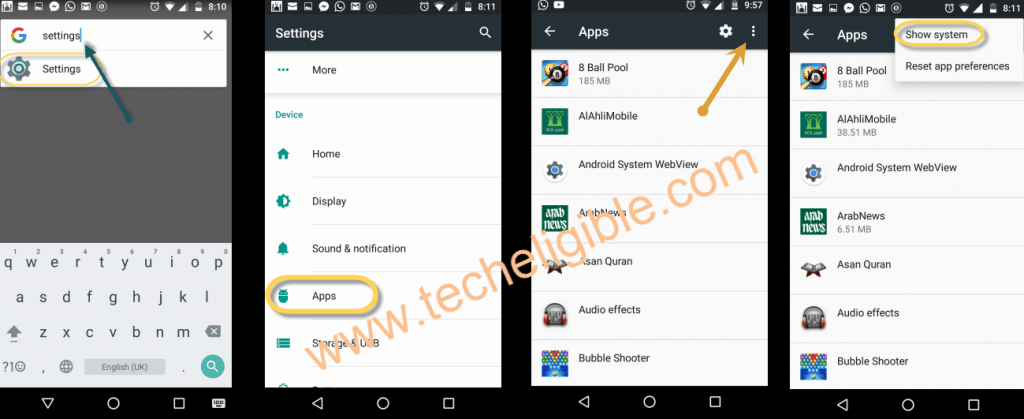 From there, Scroll down and tap on > Setup Wizard > Force Stop > Storage > Clear Cache. Now go back to "APPS" again, by tapping on BACK button.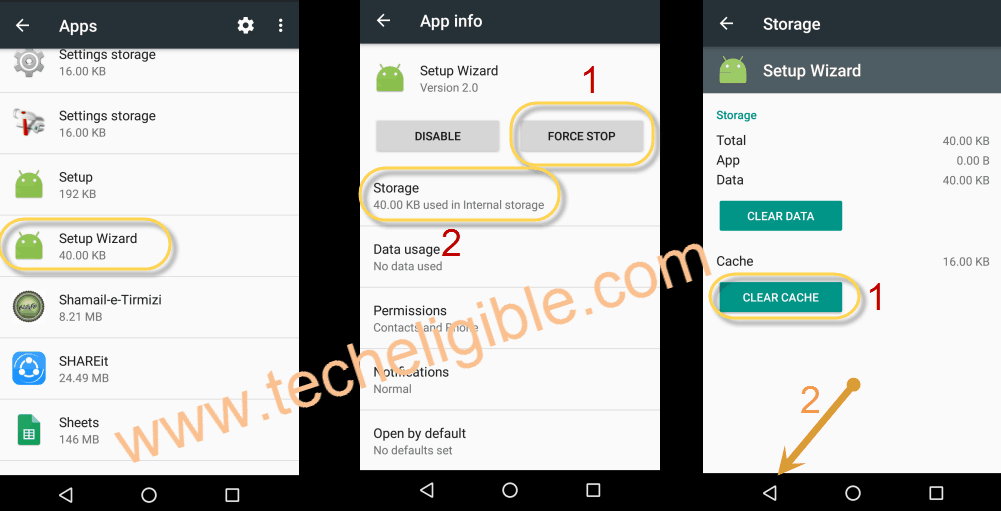 Step 5: Scroll down and tap on "Google Place Services" > Force Stop > Disable.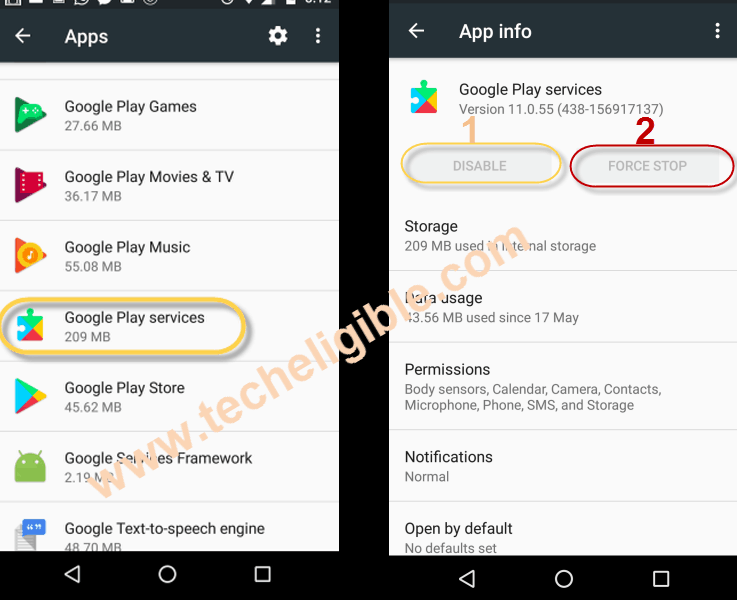 Now go back to "APPs" again, and restart your device, now you will have again "WELCOME" screen after restarting your LG K4, follow below quick steps to bypass initial options.
-Tap on arrow ">", Skip >, if you have WIFI Connection in your device, so long press on your "WIFI" network, and tap to "Forget Network" > NEXT > Skip Anyway > NEXT > NEXT > Uncheck "Protect this device" option, and then tap on > SKIP > SKIP ANYWAY > I AGREE > Go down and tap on > DONE.
RESET LG K4:
To accomplish bypass FRP Lock LG K4, we are not done yet, we have to Date factory reset our device as well, to completely bypass google verification, so for that let's start following all steps.
Final Step:  Tap on > Settings > General > Backup & Reset > Factory date reset > RESET PHONE > DELETE ALL > RESET.
Now wait until your LG K4 Mobile phone restart, and after that, you have to do again INITIAL SETUP.
Relevant Methods to Bypass frp:
LG K8 Google Verification, LG K7, LG V10, LG G5, LG G4.
LG K8 Android 6 Without APK File.
LG K10 & All LG Android 5 Without PC, and frp tools
LG K10 LTE, K8, K5, K4 Android 7.0 (Latest FRP Method)
How do i bypass frp All LG Sep 2019 Android 8 and Android 9 Without PC?