How to Bypass frp Lenovo K12, K12 Note – Unlock Factory Reset
(Last Updated On: August 17, 2021)
Bypass frp Lenovo K12 and Lenovo K12 Note with this latest frp method, if you have forgotten your gmail account, and you have performed hard reset, then you will required to remove frp first to access the device normally. So follow steps to get your device back. This method has been applied successfully on Lenovo K12 Note (XT2083-4).
Note: This method is only for device owner and for educational purpose only.
Let's Start to Bypass frp Lenovo K12, K12 Note:
1. Connect WiFi, Change language to "Hindi", (Follow below image).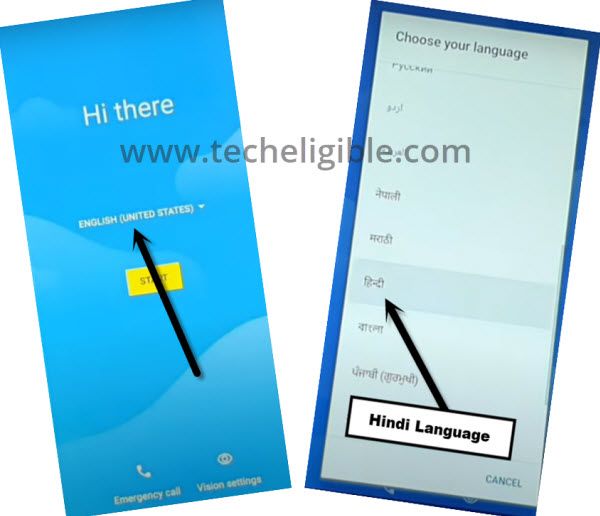 2. Go to > Yellow Button > Bottom Left Option.
3. Hit on "Center Google" option.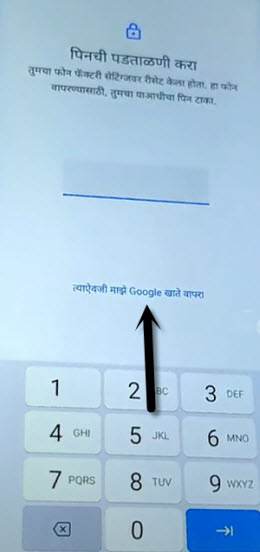 4. Bring keyboard by tapping on (Email or Phone field tab), and then long hit on " Space Key", afterwards, tap to "Last Option" from popup box.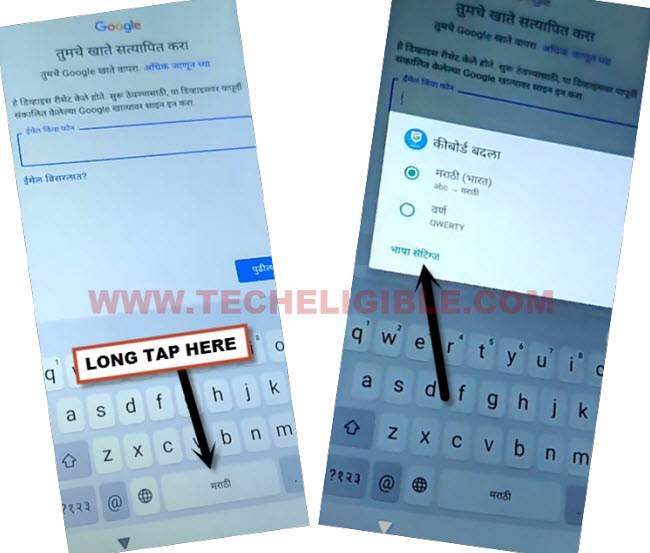 5. Tap to > Blue Button > Arrow indicated language.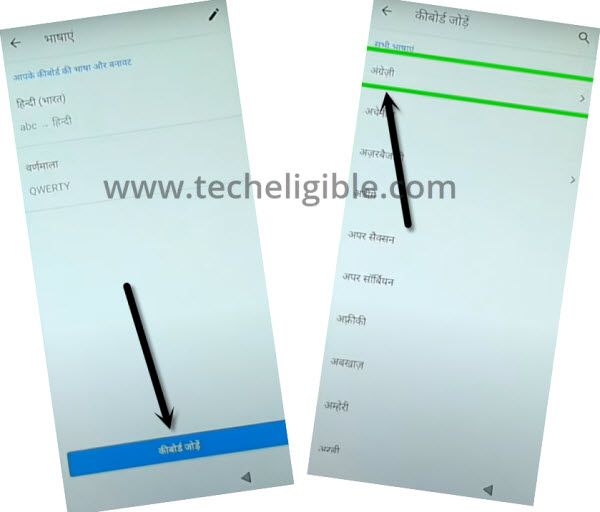 6. Tap on "3 dots", and tap 2nd option.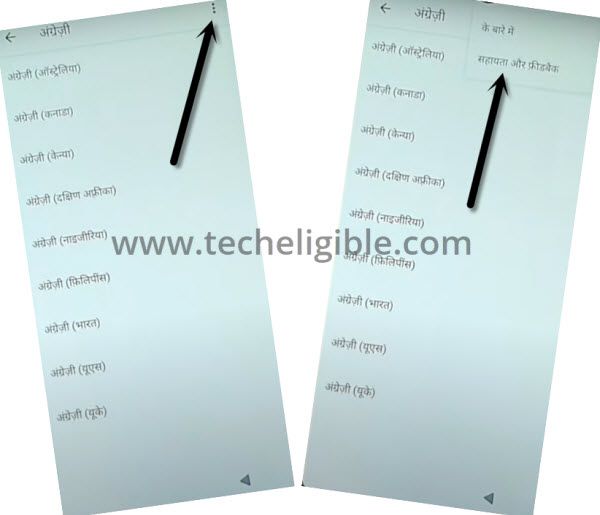 7. Bring keyboard again by tapping on "Search Area", and hit on "World icon" to change language to English, type in search box "Mo", and then hit on "Use Morse Code".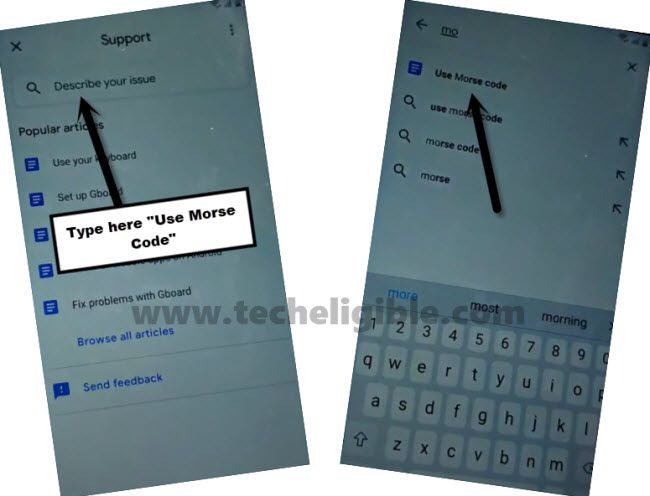 8. Tap to "Play icon", and wait until you see youtube title, and then tap on "Youtube Video Titile" same as show in below picture.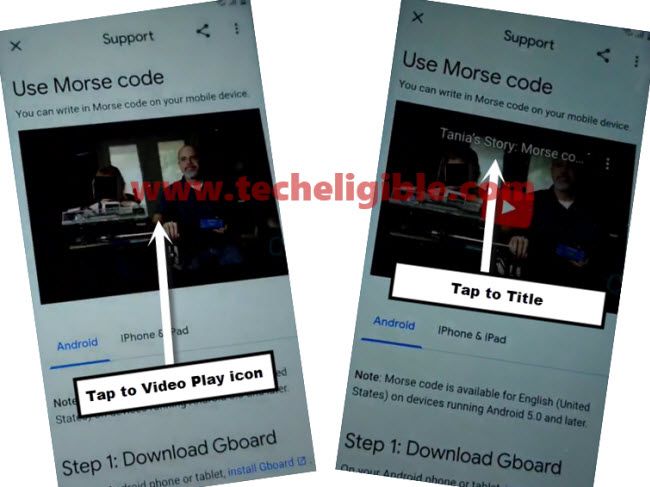 10. Drag down video, tap "Profile icon" from top corner, and go to "Settings gear icon".
11. Hit on "4th Option", and then tap at very last option "Youtube".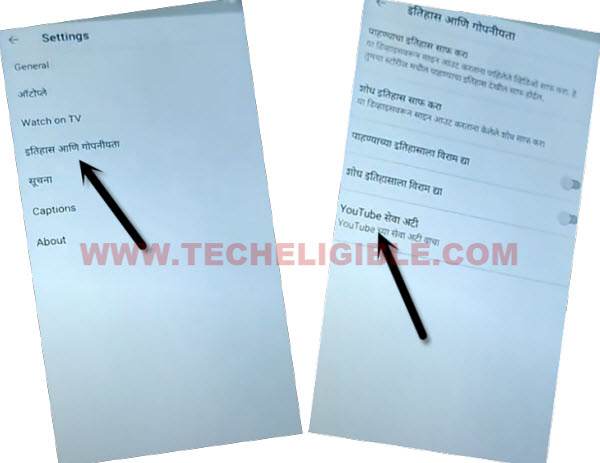 12. Tap to > Accept & Continue > Next > No Thanks.
That exactly what we were trying for, we have reached to chrome browser through changing our device language, now we can easily reach to Lenovo K12 settings through a shortcut way.
Let's Change Lenovo Language to English:
13. Search in browser "Download frp tools", and visit our website searched result same as shown in below image.
14. Go down, and tap to "Access to Device Settings".
15. From the settings, tap to "Exclamation Sign", and then tap to "World icon", afterwards, tap to "A icon".

16. Go to "+" option, and then, select "English" language from the list, after that, Swipe the (English) language at the top.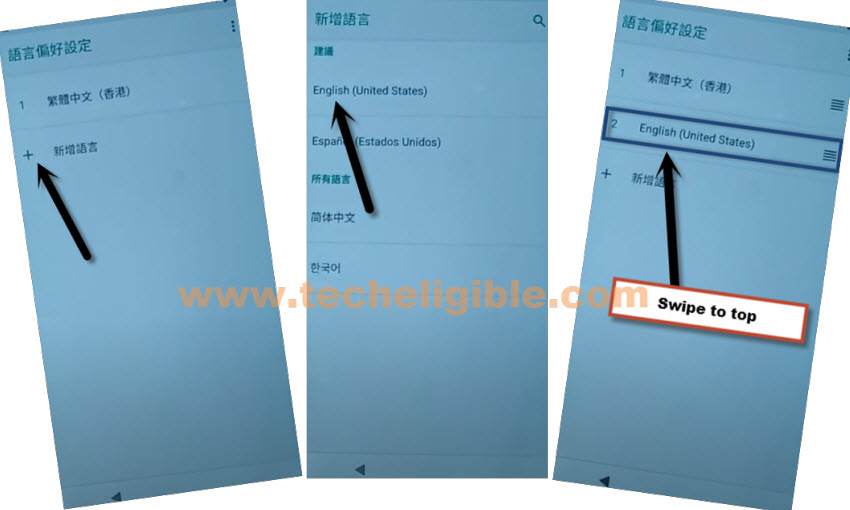 Setup New Lenovo Security Pattern:
17. Go back to "Settings", and then go to > Security > Screen Pinning > Turn on screen pinning from top right corner.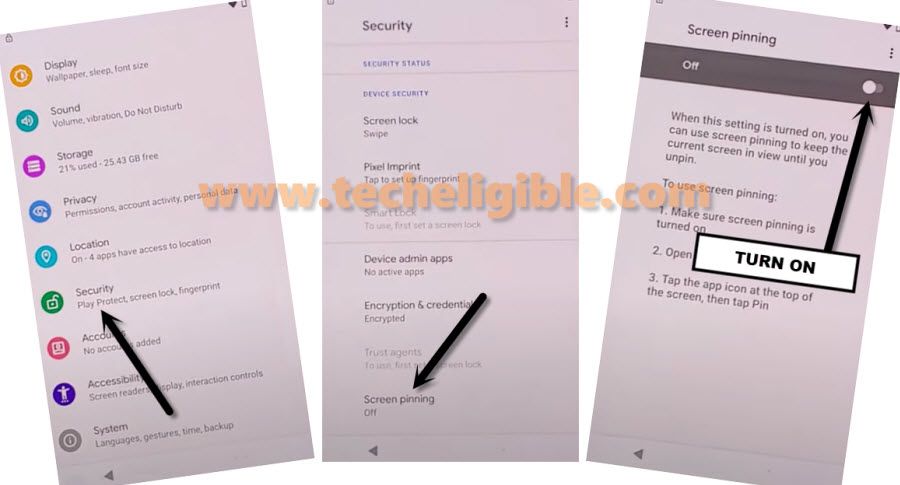 18. Tap also "Lock Device When unpinning", and then tap to "Fingerprint + Pattern".
19. Enter your new PIN, and tap to "SKIP" from (Touch the sensor) screen.
Finish Initial Setup:
20. After setting up new pattern lock, get back to first homepage "Hello" screen by tapping on back arrow multiple times.
After bypassing frp, we will finish initial setup to access the device.
21. Tap to > Start > Don't Copy > Enter Pattern /PIN > SKIP > SKIP.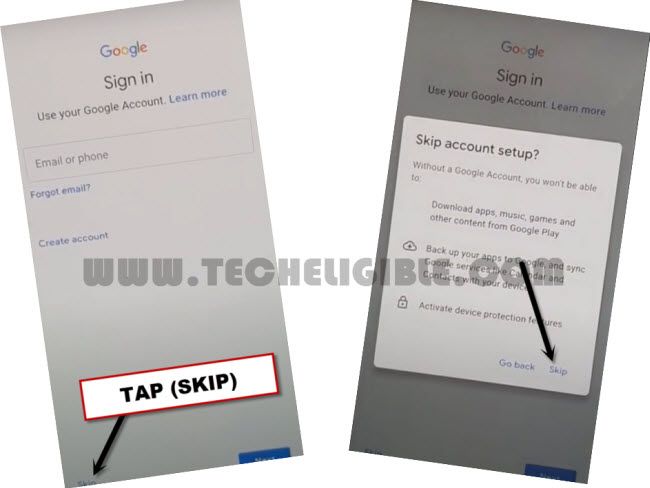 22. Tap to > More > More > Accept > Re-enter pattern/PIN
23. Tap to > SKIP > OK > Accept & Continue > More > Next > Next > Allow only while using the app.
24. Hit on "Get Started", and then tap to "Next" for few times.
Congrats, you have accessed inside your device Lenovo K12, Lenovo K12 Note after bypassing google account frp. Thanks for visiting us.
Read More: