Download MRT Dongle 1.23 to Unlock Password, FRP on Android Devices
(Last Updated On: April 25, 2021)
You can now easily Remove Password By MRT Dongle 1.23 Software, this is very good software to remove password, and Bypass FRP from your android devices, you only need to download and install this software in your computer, and after that connect device to the computer and then just Remove Password, and Bypass Google Account easily.
Note: This Software will work with Meizu, Xiaomi, Vivo, Coolpad, HongMi, Qi Cool.
Download MRT Dongle 1.23 With Loader to Remove Password By MRT Dongle:
MRT Dongle 1.23 [DOWNLOAD]
-After downloading finish, just turn off your antivirus for a while.
-Otherwise you won't be able to use this MRT Tool.
-Extract the downloaded MRT Tool from winrar archive.
-Now Right click on "XTM MRT Dongle 1.23 Load", and run as administrator.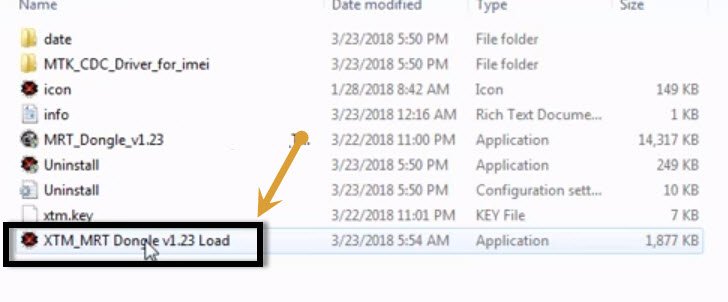 -After that, you will have a popup window, just tap on "START" button and wait.
-You will see an error popup, just tap on "OK".
-Now your MRT Dongle 1.23 software will launch successfully to Remove Password By MRT Dongle.
-From the POPUP window, just click on "CLICK ME!".
How to Bypass FRP & Remove Password By MRT Dongle 1.23:
-You can bypass frp and Remove Password By MRT Dongl on below android brands
1/ VIVO
2/ MEIZU
3/ COOLPAD
4/ XIAOMI
5/ Hong MI
6/ Qi Cool
-Just tap on your mobile brand from MRT Software as shown in below image.
-After that, if you wanna remove password, simple select "Remove Password" or if you wanna remove frp, so select "Remove Google Account" option from the MRT Dongle 1.23 tool.
-Select your device "Model Number" from MRT tool.
-Now Switch off your device.
-Make sure you have already installed "USB Driver" of your device respectively.
-After that, click on "START" button from MRT Dongle Tool.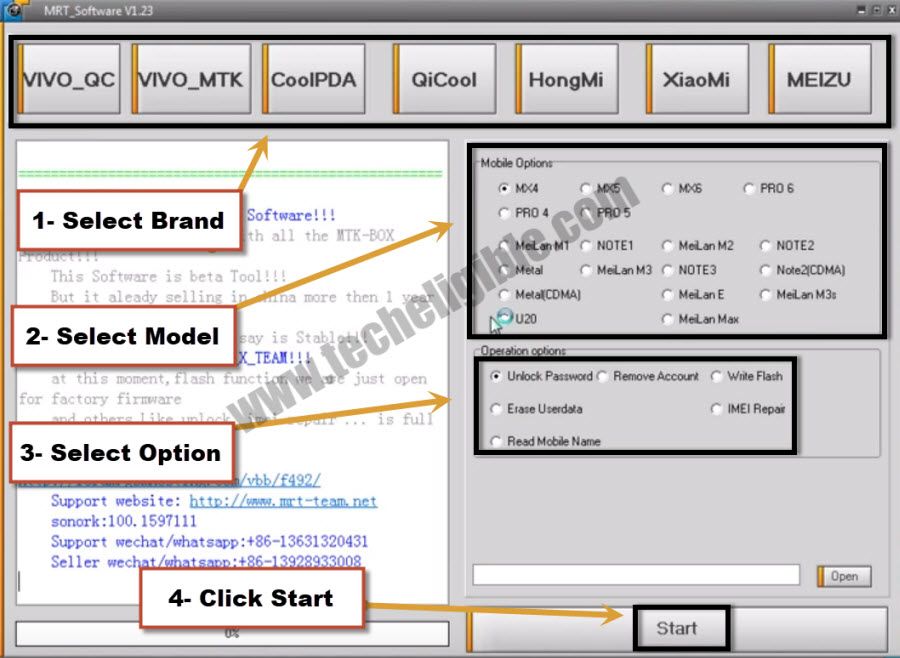 -Connect device to computer while pressing both (Volume UP + Volume Down) keys together, keep pressing both keys and connect device to computer.
Note: If your device is not being detected by MRT Tool, try by keep pressing only (Volume Down Key) and then connect device to computer.
-You have try this several time by pressing both volume keys, and sometimes only Volume down key, and sometimes with volume UP key.
-Once device is detected, simple follow instructions from the MRT Tool.
Download NCK Dongle with loader (FREE)