How to Bypass FRP LG Phoenix 3 Android 7 Without App Installation
(Last Updated On: February 26, 2021)
Bypass FRP LG Phoenix 3 Android 7, Bypass Google Account LG Phoenix 3, Unlock FRP LG Phoenix 3 without any PC and App installation, this method is very short and simple method, through a simple trick, you will be able to soft reset this device, after that you won't be asked for any Gmail Account while finishing up setup wizard, so lets apply this method step by step.
Note: This method is only for Device Owner, and has successfully been applied on a device LG Phoenix 3 (Android 7).
Let's Start the Process to Bypass FRP LG Phoenix 3:
-Turn on LG phone & connect with a Wifi network, and then go back to "Welcome" screen.
-While Long tap on "Emergency Call", start tapping 5-7 times on a "Next Arrow icon". You have to do this at the same time, just keep holding the (Emergency call) option, and while holding this option, with other finger, start tapping on "Next Arrow" icon.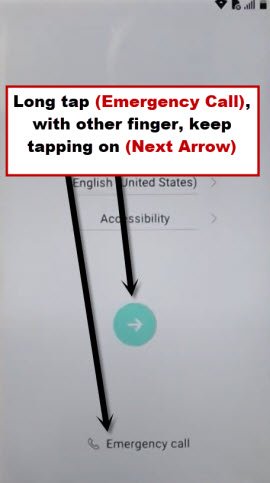 -Tap on > Back Arrow > Back Arrow, and you will get access into your device home screen, but the phone will restart automatically, and will also start performing data factory reset, wait until this process complete.
-Now you will be asked to complete initial setup, for that from Welcome screen, just tap on > Next Arrow > Skip > Next > SKIP Anyway.
Note: Do no connect WiFi while completing setup wizard.
-From google services screen , just tap on > Down Arrow > Down Arrow > Next > Next > Next.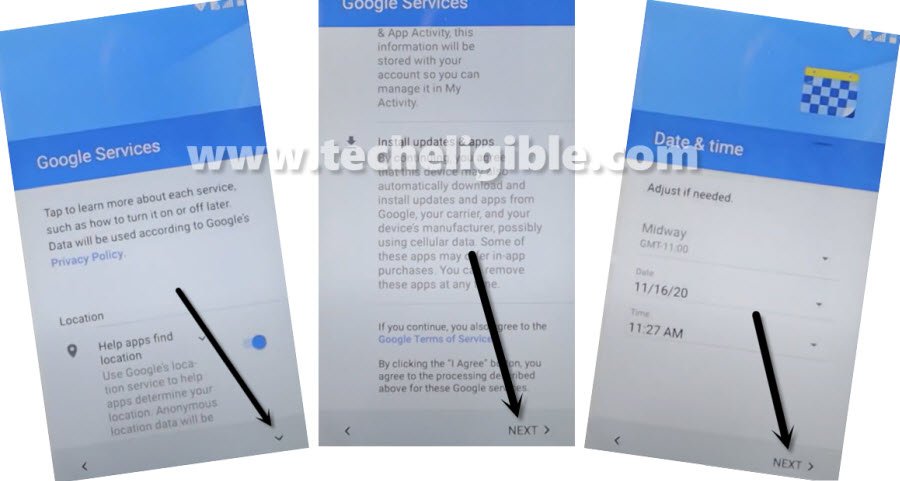 -Now hit on > Not Now > SKIP ANYWAY.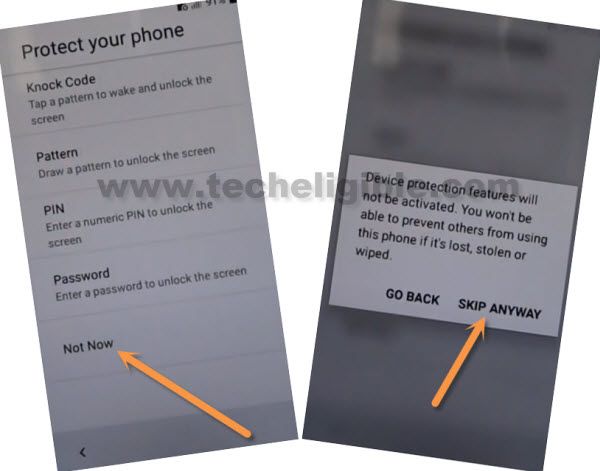 -Hit on > Next > Next > Exit, after that select all (I agree) option, and then hit on "DONE".
-Congrats, you are done from Bypass FRP LG Phoenix 3, now you can use your device easily without having frp locked, you can also setup your new GMAIL ID.
Related LG Frp Method:
Find Methods to Bypass frp LG on Phone