Fix FRP Problem and Bypass FRP Tecno POP 7 Pro Without PC
(Last Updated On: October 10, 2023)
Are you worried about your device FRP protection, and unable to bypass google sign in screen because of forgetting google account ?. So, don't worry about this, you can still fix this issue through Bypass FRP Tecno POP 7 Pro with latest 2023 updated method.
Note: We highly recommend you to apply this method only on your own device, if you are not owner of this Tecno POP 7 Pro, or you found this from some where, you must return this device to its real owner.
Let's Start to Bypass FRP Tecno POP 7 Pro:
-Turn on device and go to "Connect to WiFi" screen.
-Hit on a "QR code" icon which would be right next to the connected WiFi SSID name.
-Now tap to "Nearby Share" button, and Turn on button from there.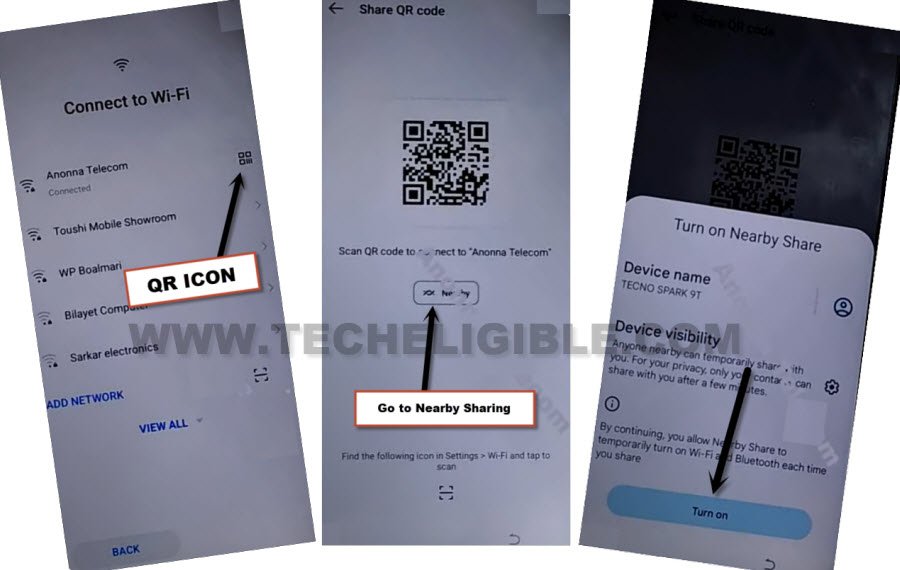 -Go to link "Need Help Sharing?".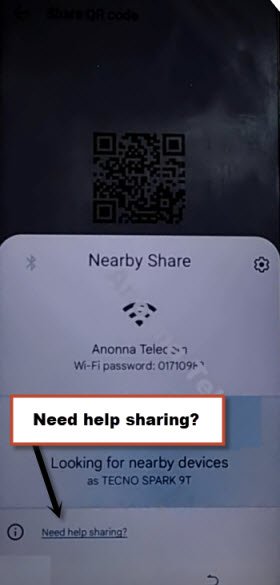 -From help screen, tap to > 3 Dotes > Share Articles.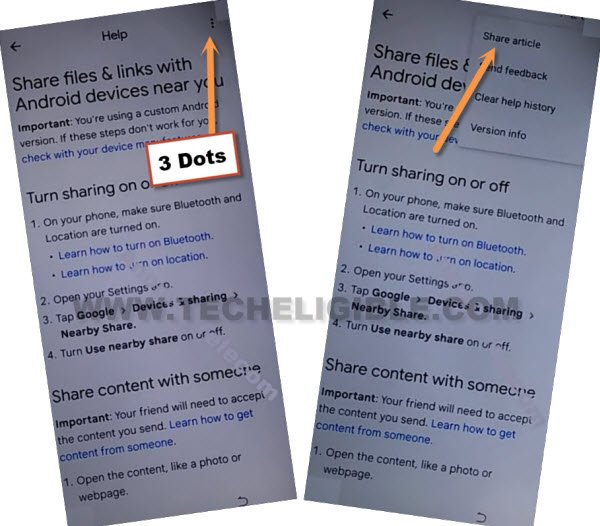 -Hit on "Message" icon, and then tap to "New Message", and send message of "www.youtube.com" to 123 number.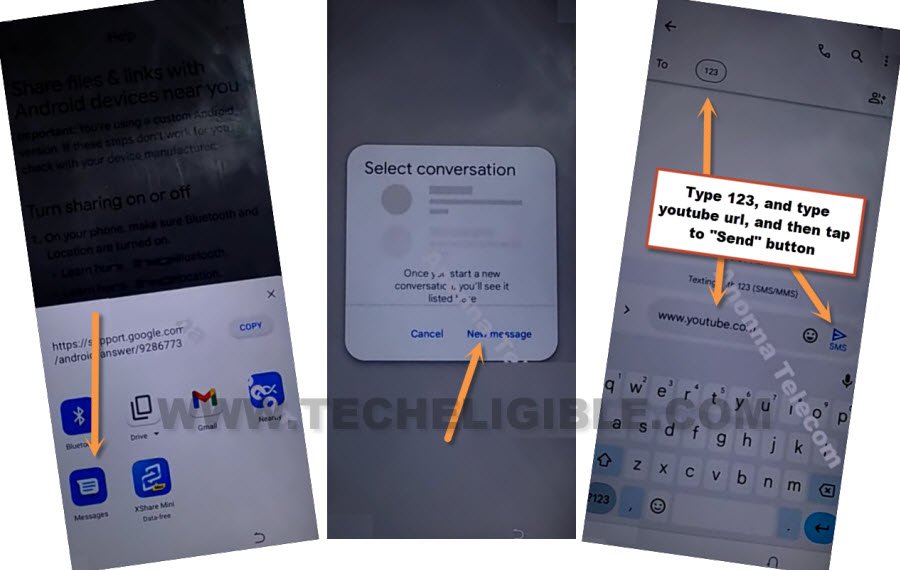 -This message will turn to a hyperlink, from that message, just tap on "Tap to load preview", and then tap on "Youtube".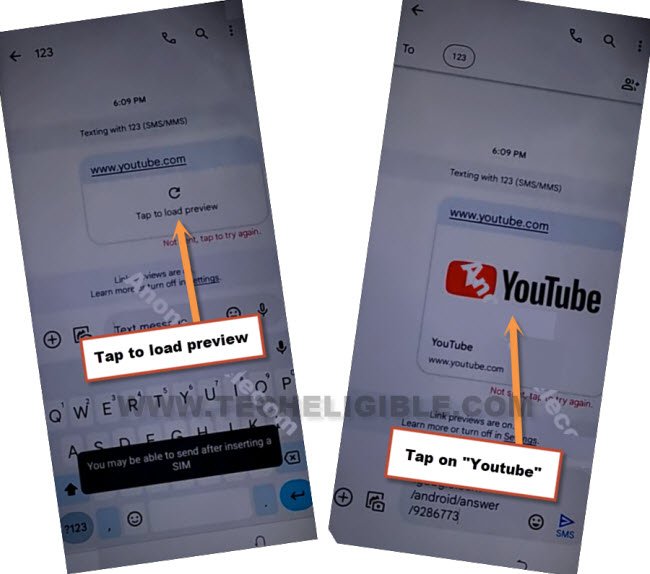 Note: In case, if you get back to QR Code scanning page, don't worry repeat all above steps again, and hit again on youtube link, this time the youtube website will be launched successfully.
-Tap on "Profile icon" from top corner, and go to > Settings > History & Privacy > Youtube Terms of services.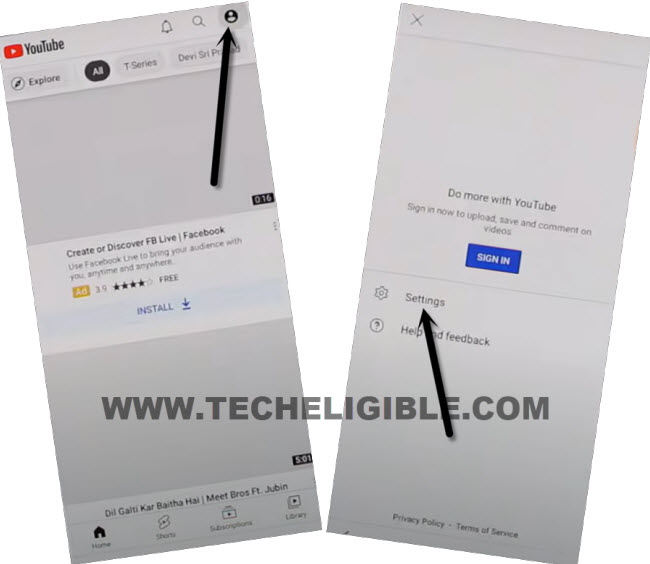 -From chrome window, tap to > Accept & Continue > Next > No Thanks.
Launch PalmStore:
-Search in browser "Palm Store".
-Tap on first searched result "Palm Store Web".
-Hit on "Download" button from (Who tried to unlock my…).
-Tap over "Search icon" from top corner.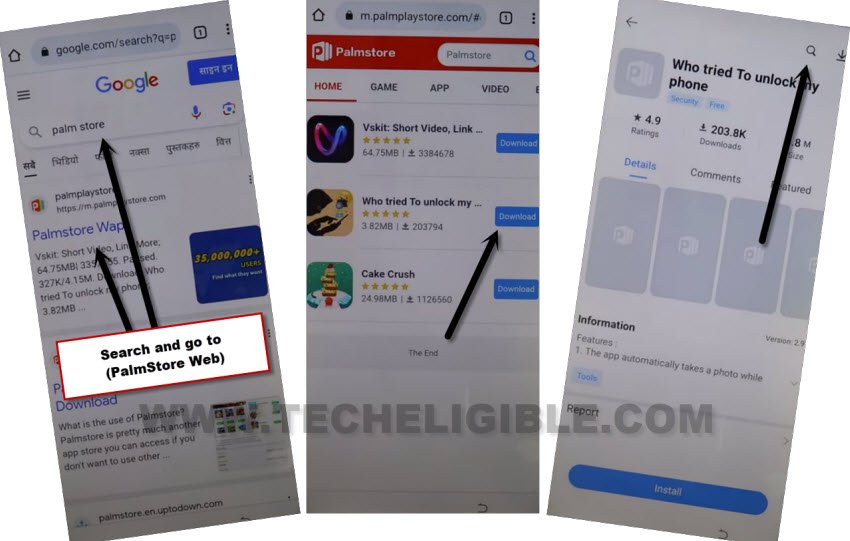 -Search "Itel", and then install and open "Itel Launcher".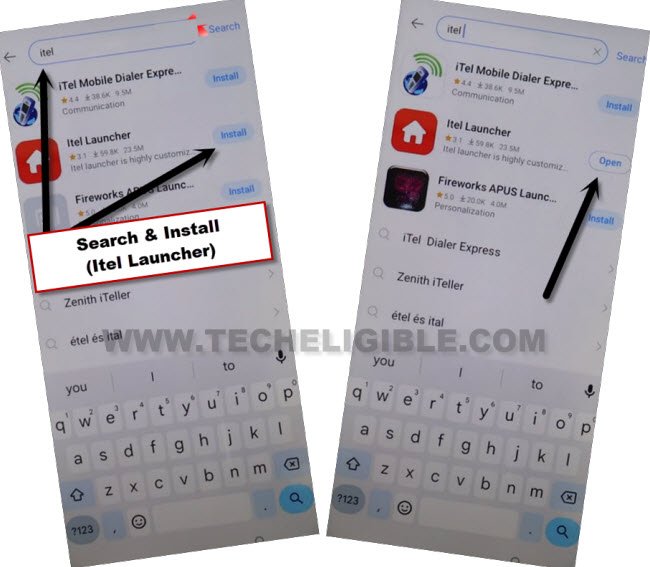 -To launch itel launcher completely, just tap to > Start > Next > Accept.
-Wait on screen (Itel OS launcher is stetting your Desktop). After that, tap to "Allow".
-Congrats, you are now inside your device main homescreen, lets launch Xshare app.
-From homescreen, find and open "Xshare Mini" app, and tap to "Agree".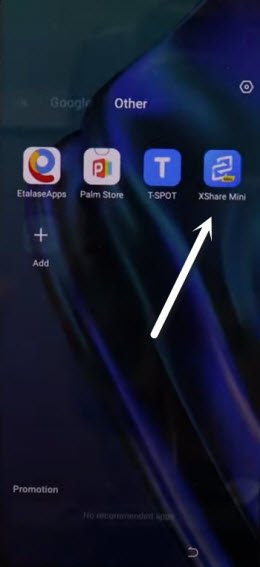 -Swipe screen to left few times, and tap on > Next Arrow > Enter.
-Tap on "Receive", after that, tap on "Allow", and select "While using the app" few times.
-You will see "QR Scanner", we will scan QR Code from other device to connect both devices together.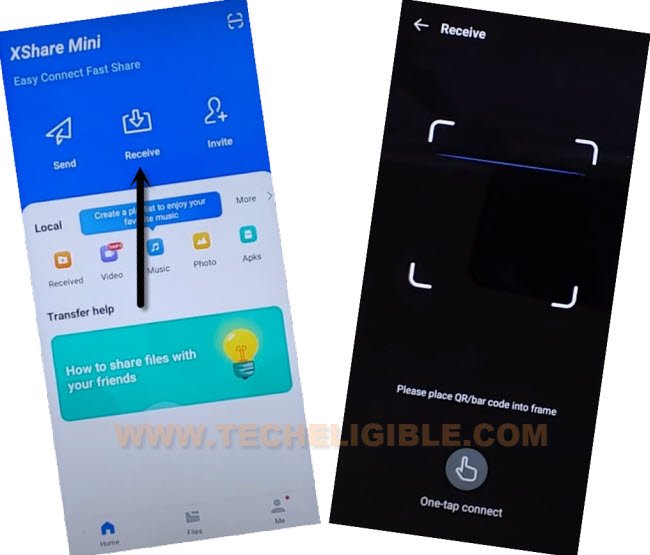 Hire Another Android Phone:
-We have to download some frp bypass apps in other android phone, and form that device, we will transfer those apps directly to Tecno POP 7 Pro.
-Lets download frp apps in other phone just through searching with "Download FRP Tools" in chrome browser.
-1st searched result will be of our website same as shown in below image.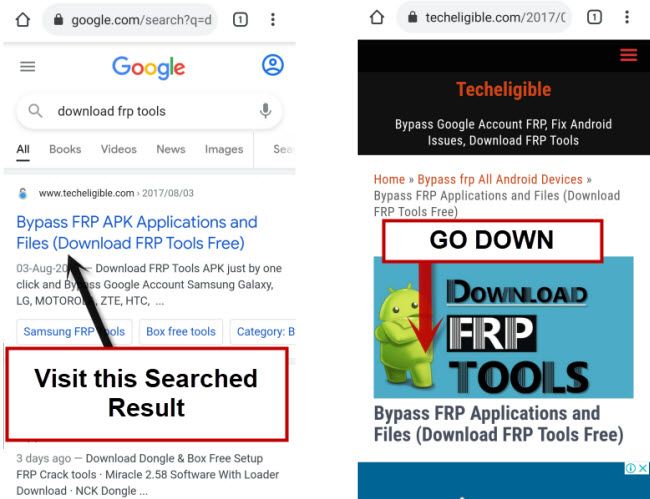 -Once you reach on FRP Tools page, just scroll down & download below 2 FRP apps to Bypass FRP Tecno POP 7 Pro.
1/ Google Account Manager 9.
2/ Account Login.
-Open "Google Play Store" app in other phone, and install "Xshare" app.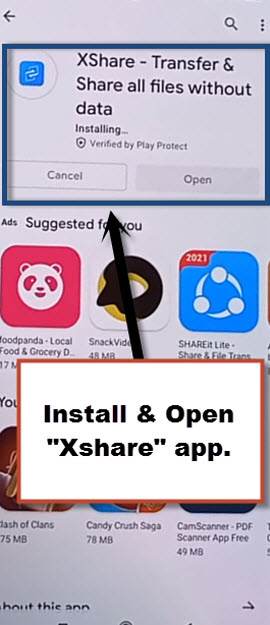 -Launch Xshare application to start bypassing frp process.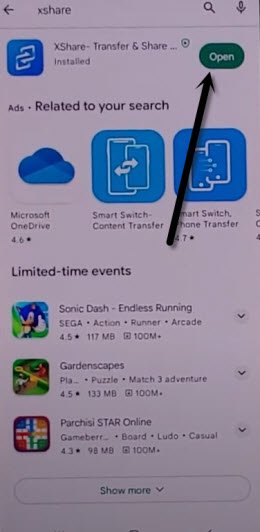 -Tap to > Agree & Continue > While using the app, after that, Xshare app will be fully launched.
-Tap on "Send", and hit on "Grant Permission" option, and turn on option "Allow access to manage all files".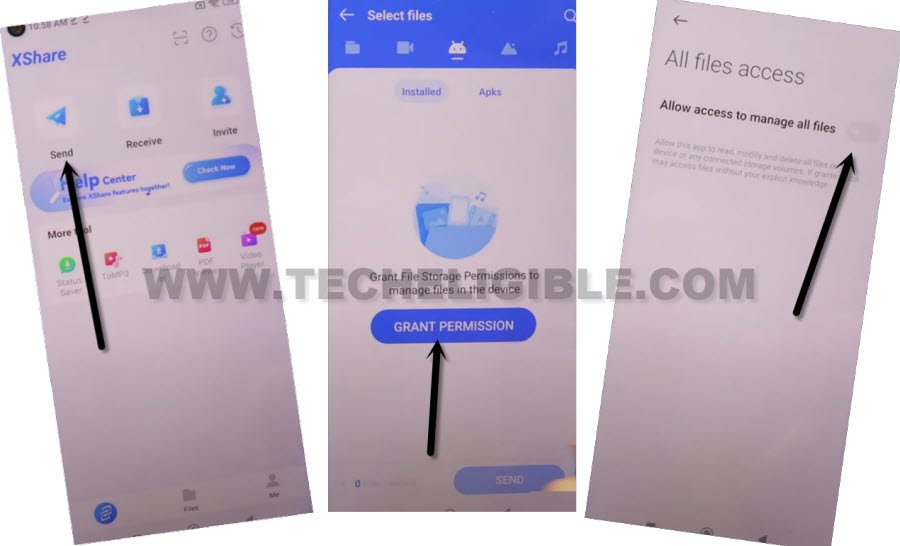 -Go back on "Select file" screen, from there, tap to "Apks", and there you will be able to see both downloaded apps.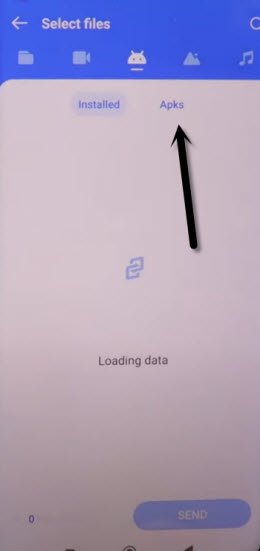 -Select both apps, and hit on "Send".
-Allow both (Bluetooth & Modifying system settings).
-Tap to "Back Arrow", and you will be displayed (QR Code) there.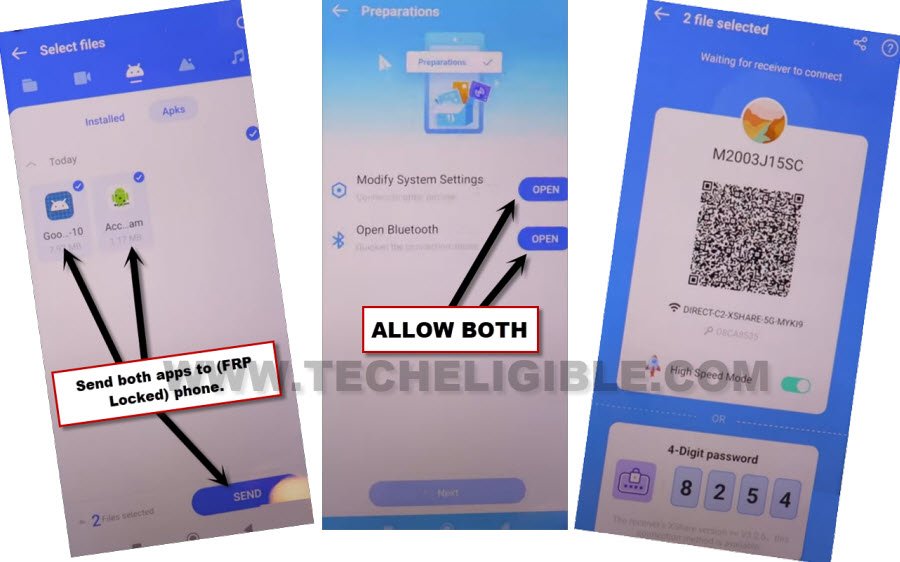 -Scan code with Tecno POP 7 pro device, and then, both devices will be connected together.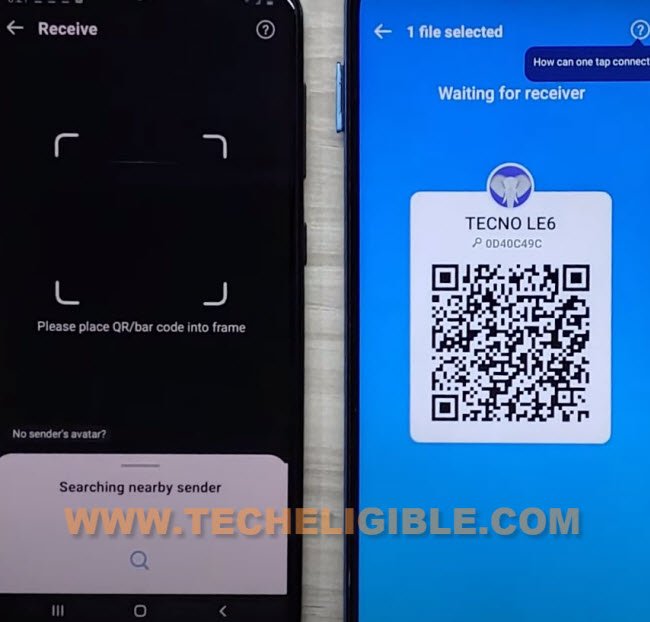 -Both downloaded apps will be transferred to Tecno POP 7 Pro device, and will be installed automatically. After that, just tap on "Open" to launch (Account Login) application.
-Sign in new account there by going to > 3 dots > Browser Sign in.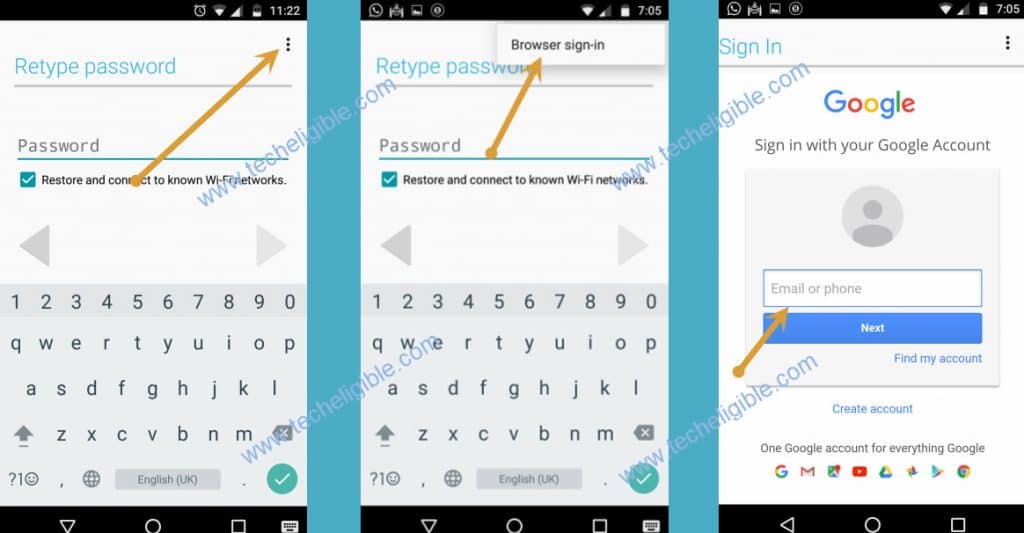 -Restart your Tecno phone.
Disconnect & Connect WiFi:
-From first (Select Language) screen, tap to > Next > Next > Skip.
-Tap over "Connect WiFi" name, and then hit on "Forget".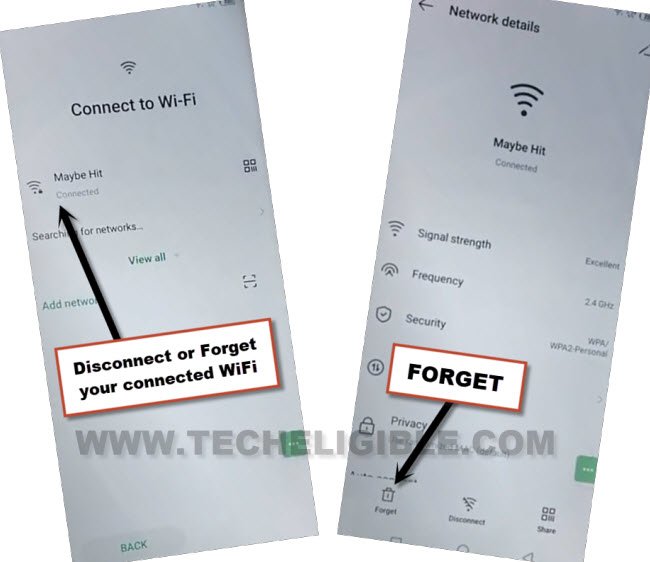 -Once the WiFi is disconnected successfully, just go all the way back over first (Select Language) screen.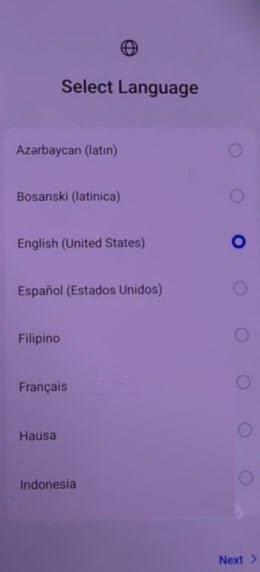 -Go back again on "Connect to WiFi" page, and connect WiFi again.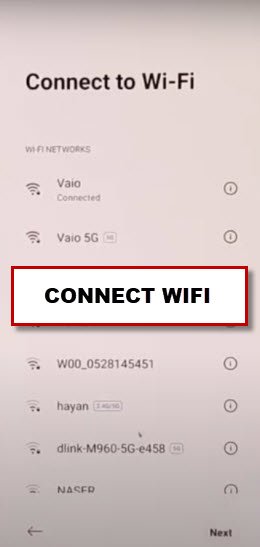 -You are all done now from Bypass FRP Tecno POP 7 Pro, just finish up your setup wizard on your own and enjoy your device with new updated google account. The Old FRP lock has been deleted, and new lock has been setup with new google account. Thanks for visiting us.